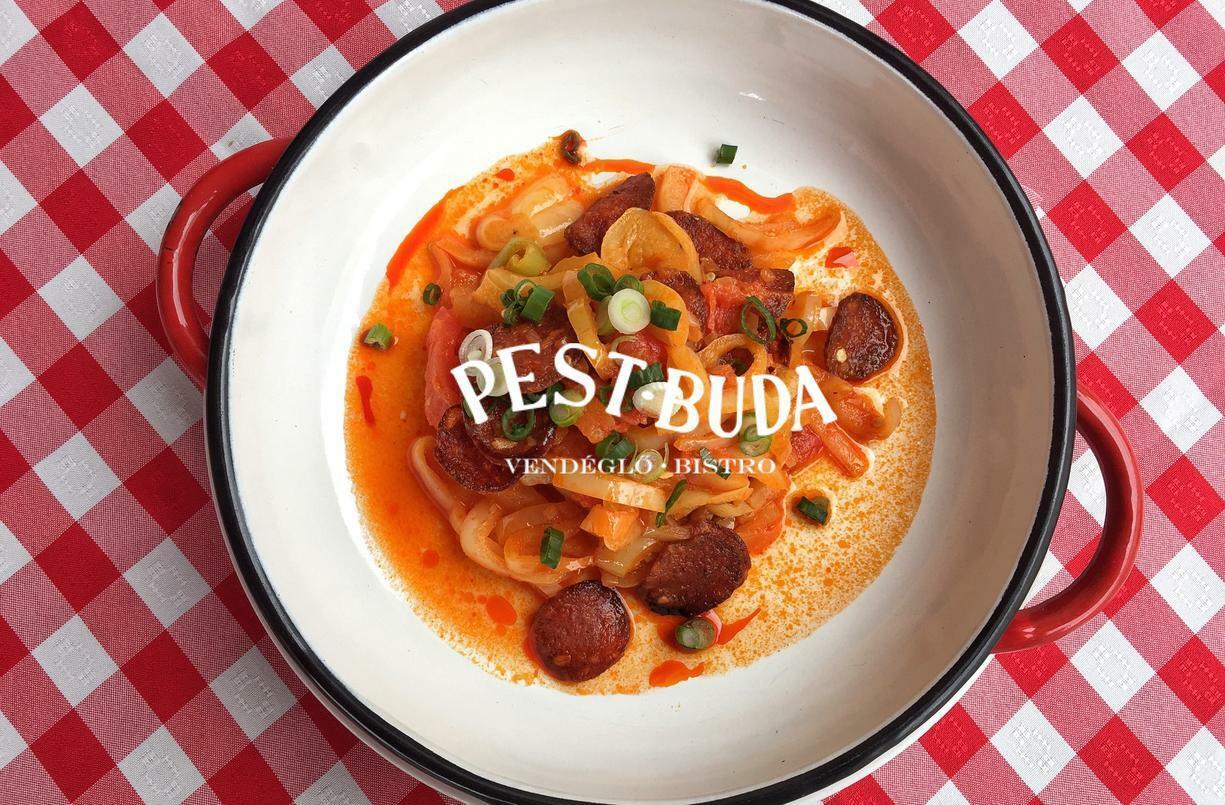 Impress your family and friends with a unique restaurant experience! Prepear our homemade lecsó the way our master chef do in our restaurant!
Ingredients:
0,5 kg tomato
0,5 kg paprika / lecsó pepper
100 g smoked bacon
1 yellow onions, 1 clove garlic
1 tsp paprika
1 dl húsleves
1 dl broth (chicken...)
20 dkb sausage
salt, pepper as desired
Method:
Clean, and chop all the tomatoes and peppers. In a pan fry the chopped onions and bacon in medium heat. Stir in the paprika, then the tomatoes and peppers and pour in the broth. Cook for a few minutes. Fry the sliced sausages and serve it as a topping. Ready to eat it yet?