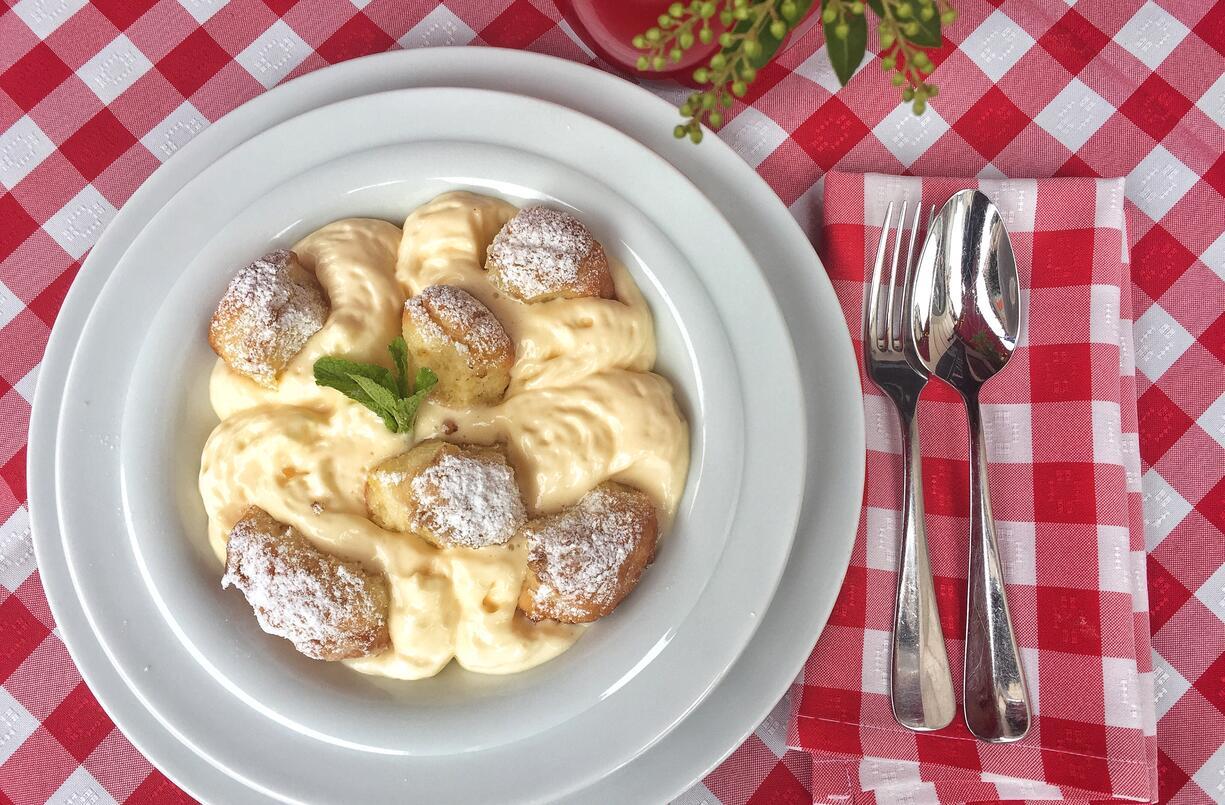 "Aranygaluska" is the queen of the pastries. Prepare the famous Hungarian dessert at home with our chef's advice.
Ingredients:
Dough

1 kg all-purpose flour
6 dl milk
40 g yeast
400 g butter
150 g sugar
50 g vanillia sugar
4 g salt
1 grated lemon zest
2 egg yolks

Sabayon
1 dl milk
5 dl heavy cream
9 egg yolks
1 dl wine concentration
30 g sugar
30 g vanillia sugar
3 pc gelatine
Method
Dough
Rise the yeast in a little warm milk and mix all the dry ingredients in a large bowl.
Add the milk, the lightly melted butter, and the egg yolks and mix in the risen yeast at the end.
Either mix it with an electric mixer until well combined or your hands to make the dough softer and lighter.
Let the dough rise for a half an hour.
After 30 minutes, make separate pieces of the dough and place them in a buttered pan.
Dip each piece of the dough in butter. Let it sit for 15 more minutes in a covered pan and pour the walnut sugar mixture on top.
After this, preheat oven to 175°C and bake it for 25 minutes.

 
Sabayon
 
Put all ingredients except the gelatine in a bowl and mix it over steamed water continuously.
Add the gelatine in water. When the sauce is getting thicker, add the dripped gelatine and combine well.
Enjoy your dessert!