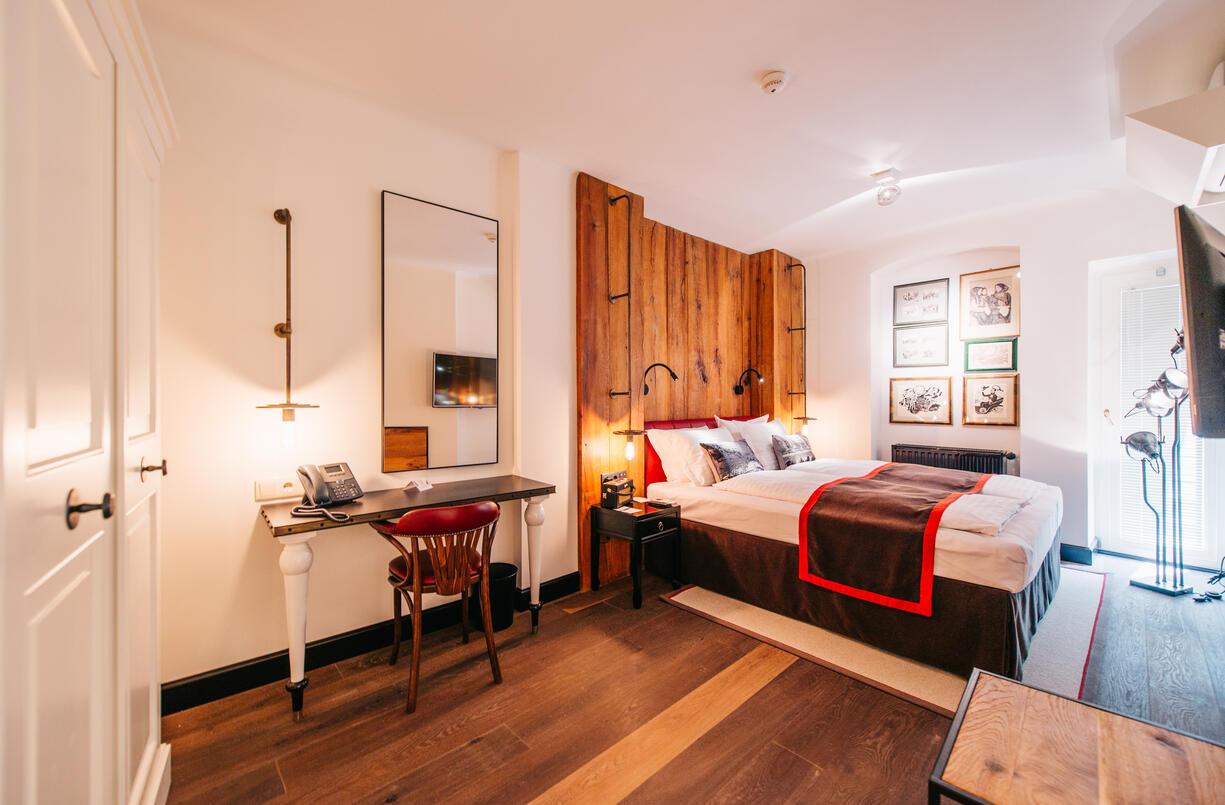 Online reservation in Budapest - book your room simply, quickly, safely!
A wonderful day at the Buda Castle with majestic dishes and unforgettable memories? It's a thrilling experience for everyone, but do not forget about the accomodation! We recommend the online booking in Budapest for those who do not like insecurity and prefer to take care of their accommodation in advance.
The online reservation in Budapest can help you. Online booking in Budapest is simple and easy to read. By clicking on the button below, you can book an accommodation for example in Pest-Buda Hotel. Let us explain you why you should stay in our hotel!
Room reservation in Budapest, at one of the most beautiful location of the capital, for a real vacation
The Castle District in Buda, part of the UNESCO World Heritage List, is one of the most popular districts of the capital. A walk or a short trip here is a perfect program for both foreign and domestic visitors alike. If you are tired of the walk and would like to have a rest in a cozy place, just a few meters away from the Matthias Church, you can book your accommodation in the Pest-Buda Hotel easily and quickly with online reservation.
The online reservation in case of a trip in Budapest will give you a chance to refresh yourself before your travel or even to put your luggage down on your previously booked accommodation, so that you can continue to explore our magnificent capital.
Food, drink, accommodation. Room reservation in Budapest, at Pest-Buda Hotel
The Pest-Buda Restaurant, which is well-known of the characteristic flavours of the grandmother's kitchen, is waiting for you with the irresistible, friendly and familiar atmosphere of the Buda Castle, if you are hungry after a walk in the Castle. A tasty Chicken soup with vegetables or a delicious Chicken paprikash with buttered noodles can be an excellent choice with an accompaniment of selected Hungarian wines in our cozy restaurant after a busy day. And if you want to rest, Pest-Buda Hotel is waiting for you!
Online reservation in Budapest to Pest-Buda Hotel is possible by clicking here:

Room reservation in Budapest? Discover the courtyard room of the Pest-Buda Hotel!
Reservation in Budapest is more frequently online nowadays.Thanks to the fact that online booking is safe and traceable. You can book our hotel's courtyard room in this way, but of course you can make your reservation also by phone or personally.
The 21-24 m2 courtyard room has a unique design and offers a relaxation which is even more special with a walk-in rain shower and its windows have a view to the staircase.
This room type is a great choice for singles and young couples too!
If you would like to be part of the Pest-Buda Hotel experience, we suggest you to book your room in our unique style boutique hotel in advance. We are waiting for you with traditional dishes and unparalleled comfort in Budapest, in Fortuna Street!