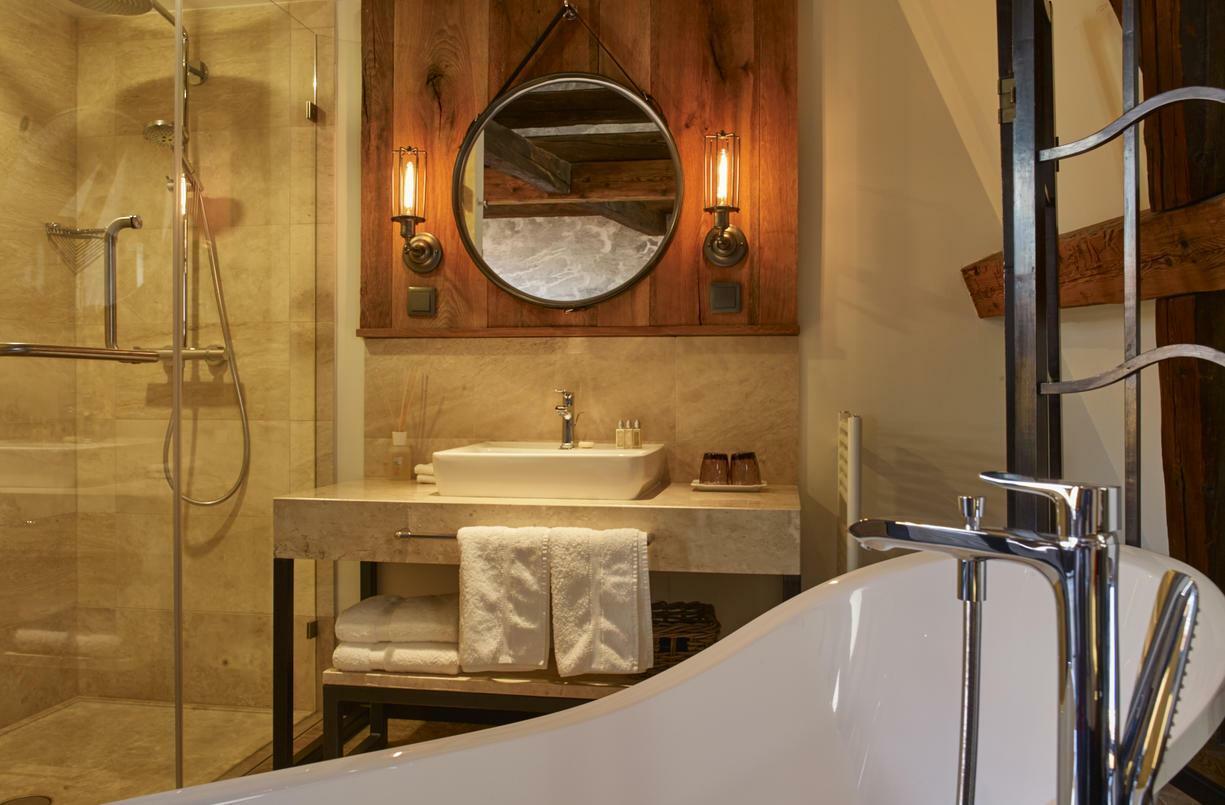 If you are looking for the best accomodation in Budapest, the Pest-Buda Hotel, built in the late 17th century, and has been refurbished a few years ago meets all your expectations in the Buda Castle hill. In the historical environment you will find luxurious comfort, unique solutions and exceptional service from the staff. If you are hungry, you will not have to go far away, the Pest-Buda boutique hotel is a Budapest accommodation where you can enjoy classic Hungarian dishes and award-winning wines from hungarian producers.
Amazing service, charming atmosphere in the Budapest accomodation located in the Buda Castle Hill
Arrive from any part of the world if you want a taste about the history of our country, the best choice is Pest-Buda Hotel among hotels in Budapest. The characteristics of the historical past and every possible comfort of the present time are combined every demand satisfying hotel in Budapest, whose atmosphere accompanies you through your life as a permanent experience. The more than 300-year-old reputable building has undergone several renovations during its history and it gained its today visible form in 2016 which won the first prize of an architectural competition in 2017.
Budapest accomodation with an amazing view in a historical environment
The Pest-Buda boutique hotel is the history itself closed in stones. You can travel in time at the accomodation which was built more than half century ago and got refurbished lately. Looking out of the window, you will have a direct view for the cobbled Fortuna street, which is only a few meters away from the lacy towers of the Matthias Church, and the romantic, historicistic building of the National Archives of Hungary. In the interior of the hotel you will find a modern, friendly and warm atmosphere, which is suitable for high expectations. In sum, the Pest-Buda boutique hotel is a wonderful hotel eith a charming atmosphere in Budapest.
Relax with your partner in a demanding Budapest accomodation, in a historical environment
We are waiting for our guests only a few minutes from the city centre of Budapest in a memorable environment. Our rooms offer a unique design and any possible luxury. Our restaurant is waiting for the guests with original and traditional hungarian flavours and amazing wines from hungarian producers. Our boutique hotel is one of the best Budapest accomodations according to independent reviews.
Pest-Buda is a budapest accomodation the restaurant of which is waiting for the guests with the well-known traditional hungarian tastes from granny's kitchen
If you are expecting to spend quality time and getting to know our country's history and gastronomy at the same time, visit our hotel and we are sure you will become our returning, satisfied guest.