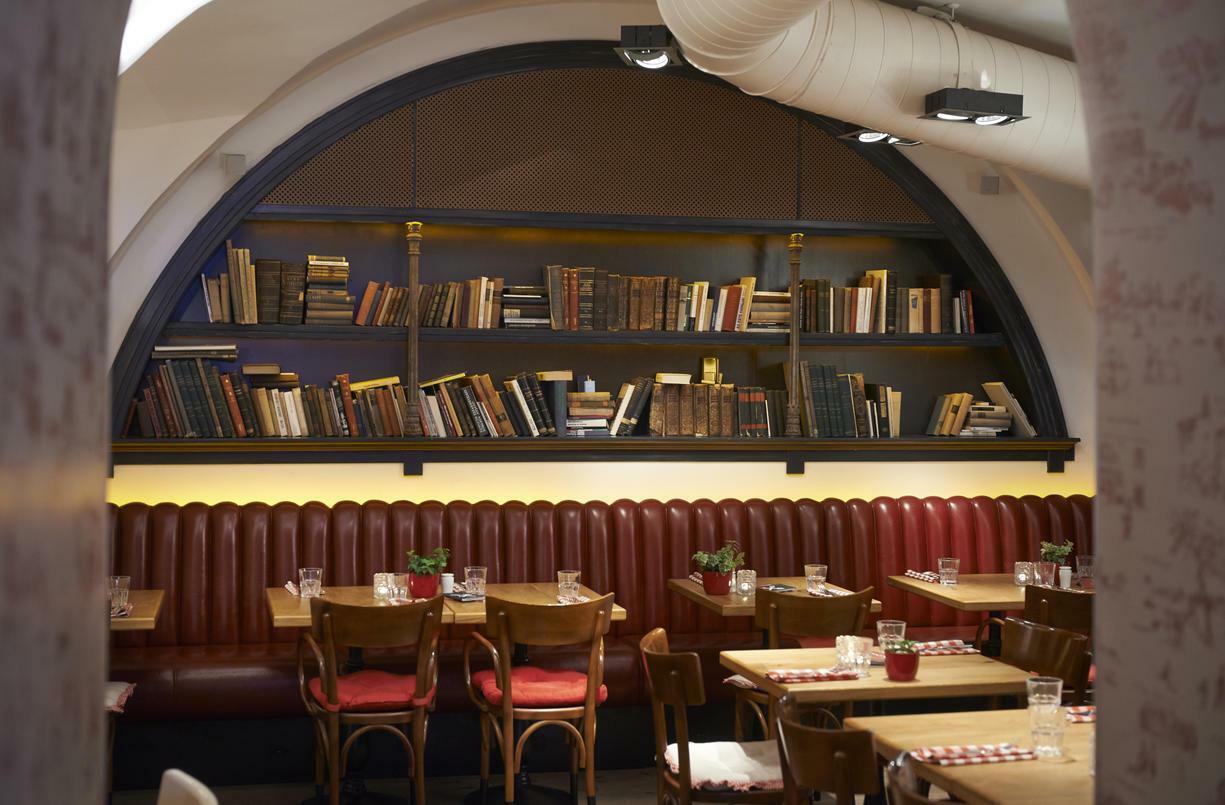 For company events, such as company christmas, business dinners or motivational team-building dinners we know the perfect venue: there are 2 rooms in our restaurant including a side hall that can be rented alone, fitting 26 guests. From spring to fall, on Hess András square, our terrace can welcome 55 guests every day, from mornings to late nights. The total capacity of our bistro is 55 people, inculding our side hall with 26 seats.
Let us introduce you Pest-Buda Bistro as a company dinner venue in Budapest, where the stunning, elegant environment is accompanied by coziness.
Company dinner venue downtown Budapest: close to everything, but in a cosy, calm area
If you choose an event venue far from downtown, it could be really frustrating to organise the transportation. It is cleverer to choose a restaurant that is close to downtown, easily approachable by everyone for business meetings. Pest-Buda Bistro, in the Castle District, welcomes its guests in Street Fortuna, only 5 minutes from the noisy downtown, in a calm, beautiful environment.
By the calm and quiet environment we mean it. Day after day we have returning guests satisfied with the privacy they recieve here. We offer the same to you and your partners too.
Gastronomy is important, but the perfect business dinner depends on your taste too.
May it be a business meeting or an international delegation visit, if you are searching for an elegant venue, let us be your partner and we will show you the high-quality service we provide. Since each and everyone has different taste, we wanted to create a selection of meals where everyone can find their preferred dishes. Even though there are meetings where fine dining is inevitable, we find it rarer that our partners opt for the more casual meals and environment as well.
There are a few Hungarians who reject all the traditional Hungarian meals. In our menu, we offer traditional flavours, Hungarian meals prepared with the best quality ingredients. 
Impressive environment for business events in Budapest- not only, when having meetings with international partners
In case you have an international business partner visiting, or just a casual business meeting, show your partner some care by taking them to the historical district in the Buda Castle, it will impress them for sure.
If you are in the Buda Castle, what is a better option for a dinner than Pest-Buda Bistro where you can try traditional Hungarian meals? Your international partners will have the chance to taste signature Hungarian dishes. Think about the world famous "Gulyás".
Have you meetings for several days continuously? Business dinner venue in Budapest with accommodation
It is usual that a business meeting can last for more than one day, and your guests arrive from really far. In that case, Pest-Buda Hotel has a great offer, since above our restaurant, we have a boutique hotel.