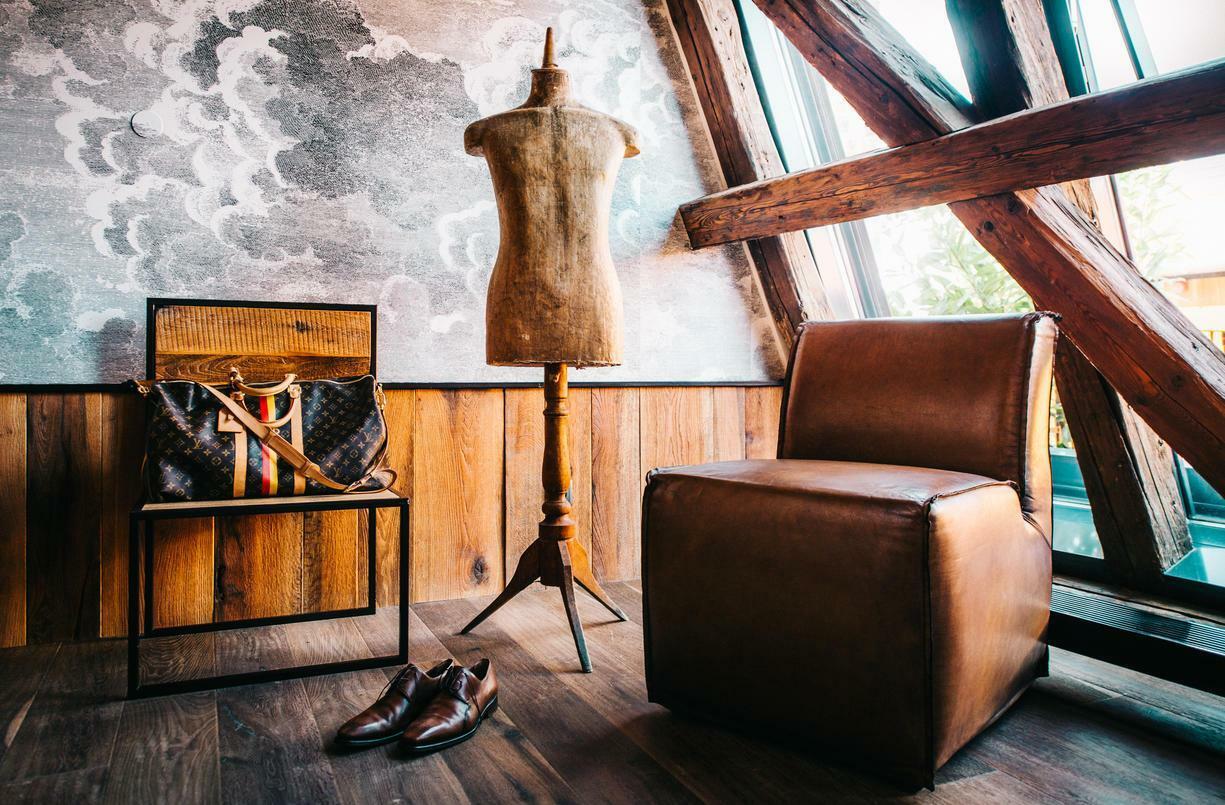 Are you looking for a hotel in Budapest in the Buda Castle Hill? The Pest-Buda hotel is waiting for the guests with high standards since 1696. The hotel is located in the heart of Budapest form where you can get easitly to the city centre - only a few minutes of walk, public transport or taxi.
A traditional - still modern - hotel in the Buda Castle Hill
Máté Nöpauer, church-builder, who owned the St. Anna Church and St.-Flórián Chapel, opened the Pest-Buda in 1696. The cozy restaurant and hotel at Fortuna Street 3 in the Buda Castle Hill was very popular in the Castle District already at the beginning.
However, Pest-Buda won its present appearance only at the end of the 19th century and it operated as a guesthouse of 3 rooms each floor, under the guidance of Waggenhofer. after that until 1942 the hotel was owned by Schmögler Ferenc, then it was operated by an artist family for a short time, finally after the deprivatization the hotel recieved its present name in the Buda Castle hill: Pest-Buda Hotel and Restaurant.
Uniquely designed hotel in Buda Hill
During the design of the Pest-Buda, the designers sought to maintain the familiar, classical atmosphere of the place, but also to suggest excellent quality for visitors.
Fitting to the hungarian spirit, the dishes served in the bistro are the best ones of the hungarian cuisine, such as: baja fish soup, chicken paprika or stuffed cabbage. Furthermore the place is unique because it is located only a few meters from the matthias church in the buda hill. And the lovely terrace of the hotel is waiting for the guests wishing to relax for a half year, from spring till fall.
Boutique hotel in the Buda Castle Hill
The design of the hotel was preceded by careful research. The interior designer Tibor Somlai has retained the rustic atmosphere with the artworks of contemporary Hungarian artists and with the oak paneling and oak parquet, which becomes absolutely unique with the limestone rain shower. This hotel invites guests for travelling in time while visiting the Castle District.
Hotel in the Buda Castle Hill: rooms and suites
Pest-buda has four different room types: suite, atelier suite, deluxe room and room opening on the corridor. Any of them can be booked depending on the need.
This hotel in the Castle Hill has the best view. in the atelier suite you can find the original baroque roof. The room with the french window helps you to dive even more into the spirit of the place. Accessories such as the flat lcd tv, or the free standing bath tube are basic equipments. The suite and the deluxe room both have a view for the fortuna street and the National Archives of Hungary. These two rooms can be a perfect choice for business travellers or for couples. The rooms equipped with rainshower have a view for the court.