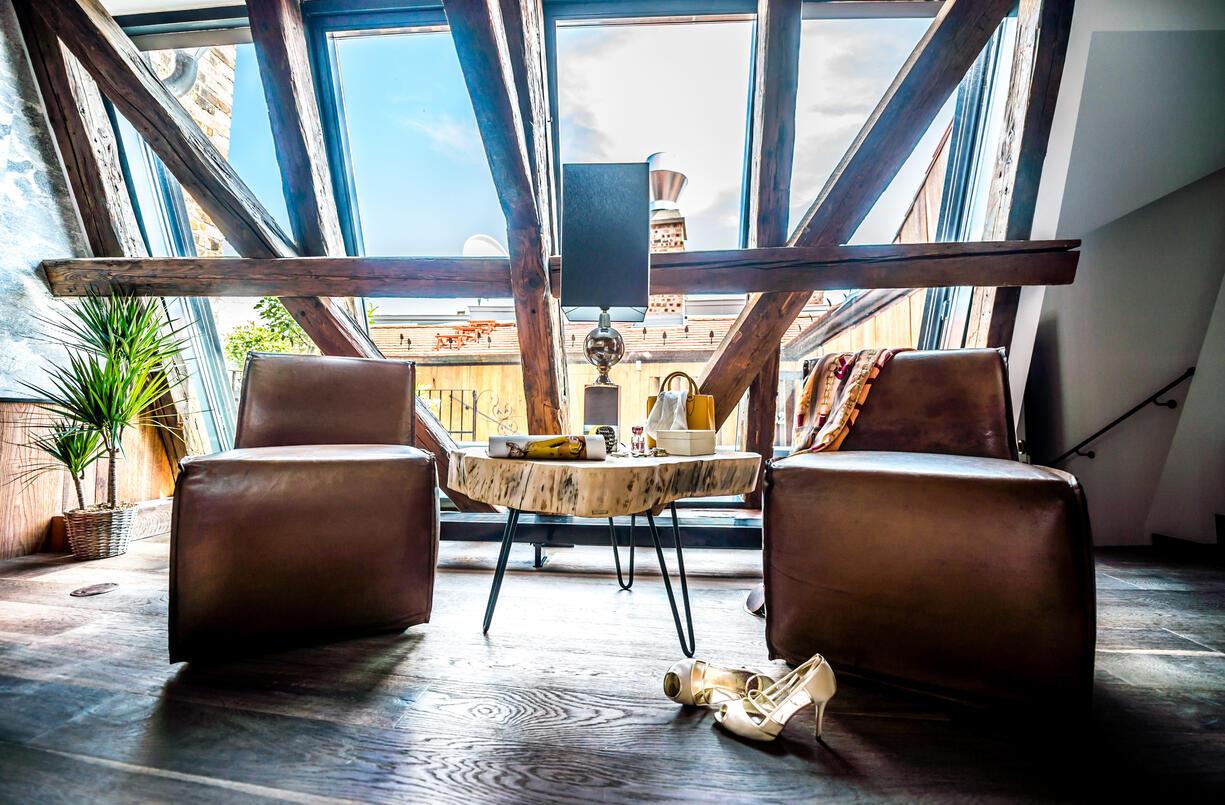 Our boutique hotel is a real gem in the heart of the Castle District. We would love to welcome our dear guests in our 10-room boutique hotel with its fascinating environment only a few minutes from downtown budapest.
A hotel with centuries of history a few minutes from Downtown Budapest: learn more about our history
The country's oldest hotel, Pest-Buda Hotel first opened its doors in 1696 for its guests. From its early years, this building in Street Fortuna operated as a combination of a bistro and a hotel but went through big transformations ever since. Currently, it is operated as a luxurious boutique design hotel, thanks to the Zsidai Group who made it happen. The hotel is situated in the heart of the historical district of Budapest, in a friendly environment, visited by tourists as well as locals. The building is only a few minutes from downtown, both public transportation and personal car use is convenient. This way, we can enjoy the vivid life of downtown, as well as avoid the noisy environment.
Bistro and hotel only a few minutes from Downtown Budapest.. 24/7
The combination of Pest-Buda Bistro and Hotel is here to serve all your needs. Under the stylish boutique hotel, there is a Hungarian kitchen that serves specialities from our national cuisine, including breakfast every day, as well as our a la cart menu and oud seasonal black board specials. With a spectacular view over the St Mathias Church, the terrace of Pest-Buda Hotel&Bistro is open from spring to fall, so our dear guests can enjoy the fabulous atmosphere of the Buda Castle outside in the nice weather. 
Hotel only a few minutes from Downtown Budapest: unique design, one of a kind comfort
Pest-Buda Hotel situated Downtown Budapest, with its exceptional and meaningful history, is one the most unique and stylish hotel in Budapest with its modern but cosy design and it's 10 uniquely furnished luxurious rooms and suites. Situated in the heart of the Buda Castle, Pest-Buda Hotel has 2 Atelier suites on the top floor, that has a great tub as well, as a huge walk-in shower, surrounded by glass wall from top to bottom and original baroque roofing. The interior design was created by Somlai Tibor's work, after previous research of its history, making Pest-Buda a classical bistro and a rustic and luxurious boutique hotel at the same time.
Hotel only a few minutes from Downtown Budapest- learn more about the rooms and ateliers of Pest-Buda Hotel
Our hotel room's walls are decorated with Hungarian contemporary artist's artworks and custom made copper lamps. The walls are covered by a rustic oak tree and the floors are made of handmade smoked oak flooring made by local artisans together creating a spectacular interior. The bathrooms are made with local limestone, equipped with Hans Grohe type tropical rain-showers. For a great sleep, we provide cosy, comfortable bed with linen and goose feather bedding with a possibility of anti-allergen variations.