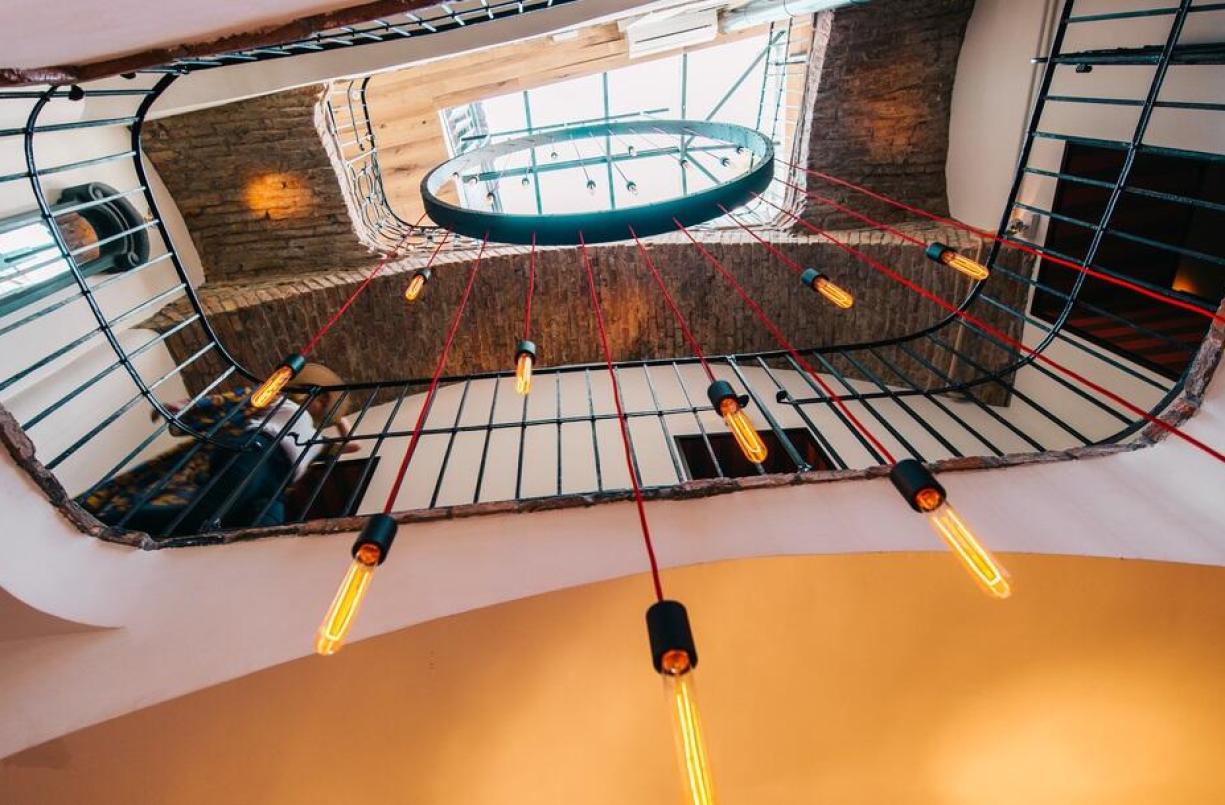 A real gem in the hospitality industry has opened its doors in July 2016. Actually we are talking about a reopening since Pest-Buda Hotel was one of the first inns in the country, first time opened in 1696.
Finally the building under 3 Street Fortuna, is once again in the hospitality industry witg hotel, bistro and an extra terrasse on Hess András Square.
On the top floor, there are 2 atelier suits with a top to bottom glass walls, a huge bath, a walk-in shower and with the original baroque roofing. The interior design was created by our dear friend Somlai Tibor, and thanks to Ipacs Géza artist, my friend we have the graphic design we desired too.
Each of the 10-room boutique hotel is designed and furnished one by one and decorated with contemporary artworks.
Pest-Buda: 17th cenuty and contemporary meeting halfways